You're about to discover how you can transform yourself into a happier, healthier, wealthier, POWERHOUSE of an existence… that is capable of creating more rewarding relationships, capable of achieving your dreams, and capable of sustaining a greater level of fulfillment and satisfaction day in, day out, for the rest of your life!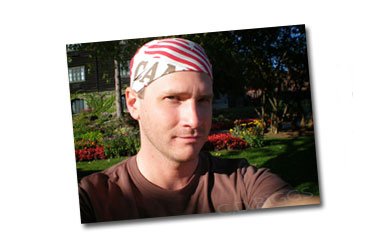 My name is Chris Darroch Biggs and i am giving away the book that started it all for me… the flagship to all of my achievements, which was written back in 2004 but still propels me and others to this very day!
I faced many hardships throughout my life, determined to master my "self" along the way.  In doing so I have come to learn who I am on many different levels as well as found the key ingredients required for mastering any project / opportunity I choose to engage in.
I've worked in numerous industries, ranging from sh!tty labour jobs to successful entrepreneurial dream realizations.
I've endured stupid, self-absorbed people but also partnered with wonderful co-workers, business owners, and friends.
I've been $26,000 in business debt and paid it off instead of filing for bankruptcy.
I've made movies and artworks and ebusinesses… and the list goes on and on.
I've suffered through the suicide of my youngest sister, who was working on her University Dissertation about Rape Crisis.
When it comes to getting things done I know what it takes.  I know what it's like to work on projects spanning 20 years and still passionately take it step-by-step along the way.
I also know what limits us, why we fail, and what truly is behind real success and dream manifesting.
While working with a 2.1 Billion Dollar per year global company I learned a thing or two about the key areas successful projects consist of.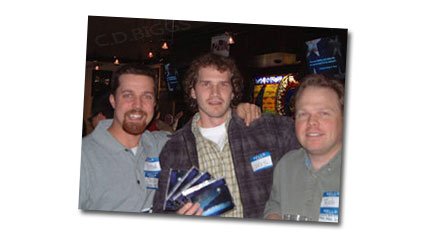 In my entrepreneurial endeavors I applied what I learned from that company into my own projects, from filmmaking to book self-publishing to life / business coaching and much more.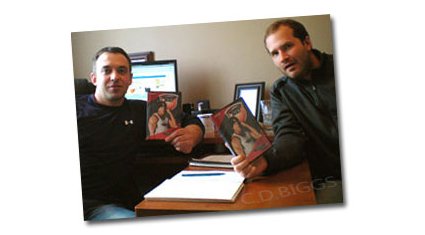 I have worked across dozens of industries, including Landscaping, Call Centers, Tanning Salons, and even Egg Farming, so I know what it's like to work where you don't want to but still accomplish the dream projects on the side.
I have traveled around the world as well, expanding on my wisdom for getting things done using the resources and will power at hand, including appreciating different cultures and peoples.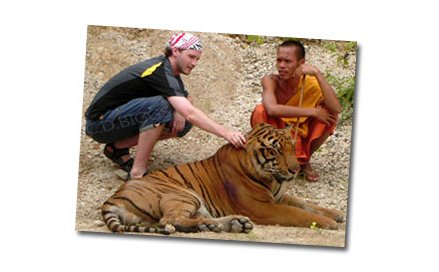 There is a foundation to success, for integrating specific choices into one's lifestyle, and I have done what I can to present it clearly to as many people as possible.
THE GROOVE is what you and I seek, always, every day, and is the starting point to any and all progress, both individually and globaly.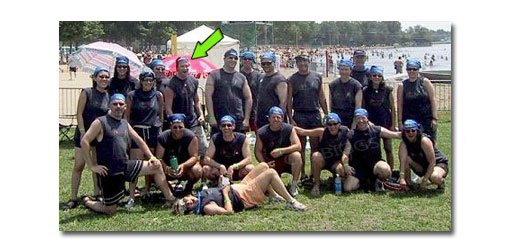 This is a wake-up call for those who dream but find it hard to interpret / integrate that vision into reality and everyday living.
I am here to ultimately help you evolve yourself into an achiever of dreams, to snap you awake from information overload, release you from the prison of "magic bullet seeking", and help this world find more originality and happiness to speed up global developments and REAL progress. The world needs us… it needs YOU!
This is your time and I want to be a part of it. That is why I created…
"Gettin' Back Into The Groove of Gettin' Back Into The Groove"
The Groove is a Powerful Success Philosophy for Maintaining Harmony across all areas of life while utilizing a Unique System for Rapid Achievement.  It is THE backbone to success, acting as the foundation to any form of personal growth.  Without this starting point, all forms of learning and advancements will be misaligned with one's true purpose.

Perfect for entrepreneurs, students, project managers, employees, leaders, & dreamers alike.
Balance your personal and mental health, education, relationships, and projects.
The Groove is not a Law of Attraction recap; instead it is the foundation required for it!
If you dream, desire, live with a vast array of emotions, have set upon attaining several goals within your lifetime, or are on an intellectual journey… then, my Friend… the GROOVE is for you!
ARE YOU READY TO DRINK ROCKET FUEL ???
The online version of my book is yours today for free!